Meet the Artist : Harold D. Davis
Having been born on a farm in rural South Carolina, at an early age, I started my first charcoal sketches using charcoal from the fireplace.  I would later move to Bridgeport and study art under the direction of Thomas Gargiulo.  I furthered my studies at Traphagen School of Fashion and Design in New York.  After graduation, I spent an Academic Year Abroad in Paris studying painting and sculpting with Richard Lomboski.
My abstract expressionist paintings emphasize the strength of free form conveyed by the application of acrylics and oil to canvas and paper.  My use of watercolor paper in lieu of canvas creates three dimensional works of art allowing me to manipulate and reshape the subject matter into different forms. Other styles of art comprise modern art, surrealism and cubism.  Illusions, images and shadows from dreams as well as inspirations from nature help to create different moods, visions and emotions for the viewer.  Background and foreground images explode into a panorama of various colors from the canvas while creating a visionary experience of depth and expression.
Some of my latest works have incorporated the use of stained, painted driftwood collected from Long Island Sound forming rustic, cubist shapes and forms.  My use of bending and painting sheet metal works of art depicts various waves and folds of neutral colors creating depth and movement to the viewer's eyes.
As a member of the Greenwich Art Society and Council, Easton Art Council, Black Rock Art Guild and Fairfield County Art Association, I have participated in various art shows in Fairfield County. As an art instructor for senior citizens, I was employed by Housatonic Community College and was the proprietor of the Davis Art Gallery, both in Bridgeport, Connecticut.
My artwork was published twice in The Unity Magazine highlighting African American and Sustainable artistry. Another painting was published in the U.K. magazine, "Wotisart." As part of the Mixmaster Exhibition at the Mattatuck Museum, Waterbury, Connecticut, my sculptures were chosen twice and exhibited. The African American History Museum, Stratford, Connecticut displays one of my sculptures in its permanent collection.
Notably, one of my paintings was purchased by the Atlanta Housing for the unveiling of the new Roosevelt Hall, the first federally funded housing project for African Americans, which fosters connections with the neighboring universities in Georgia.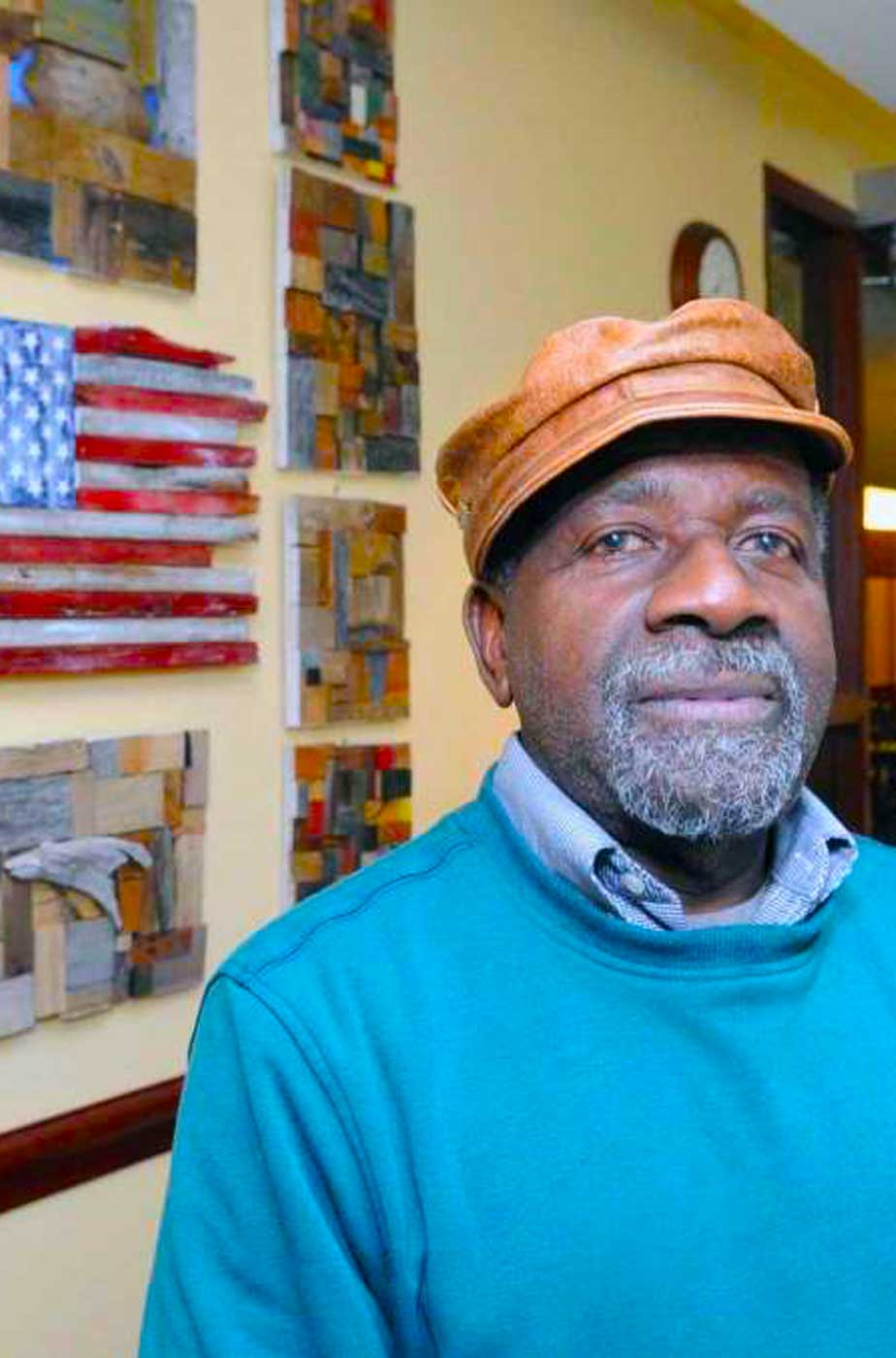 Somewhere, something incredible is waiting to be known.
The energy of the mind is the essence of life.
Aristotle
Industrial Company
Everything you can imagine is real.
Pablo Picasso
Light and Magic